About
Us
A trusted platform for everything logistics
DeliverAny is a bespoke logistics service platform for cargo owners and logistics service companies. It utilizes technology to help to manage your shipment and find logistics service vendors of your choice. With DeliverAny, your logistics just got simpler, safer, and more efficient.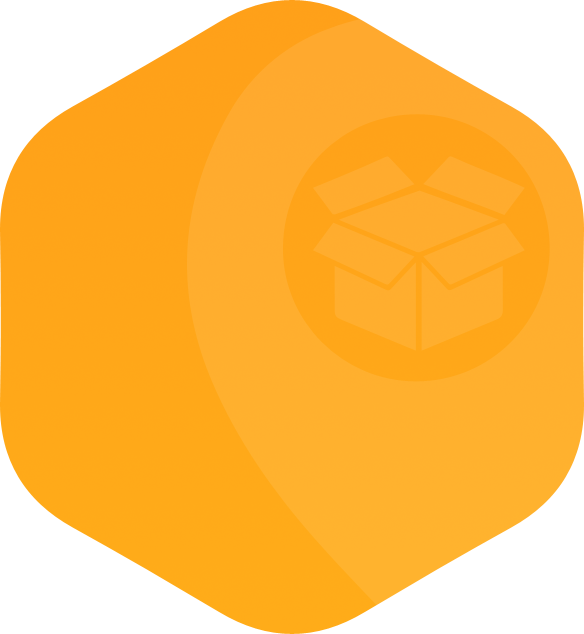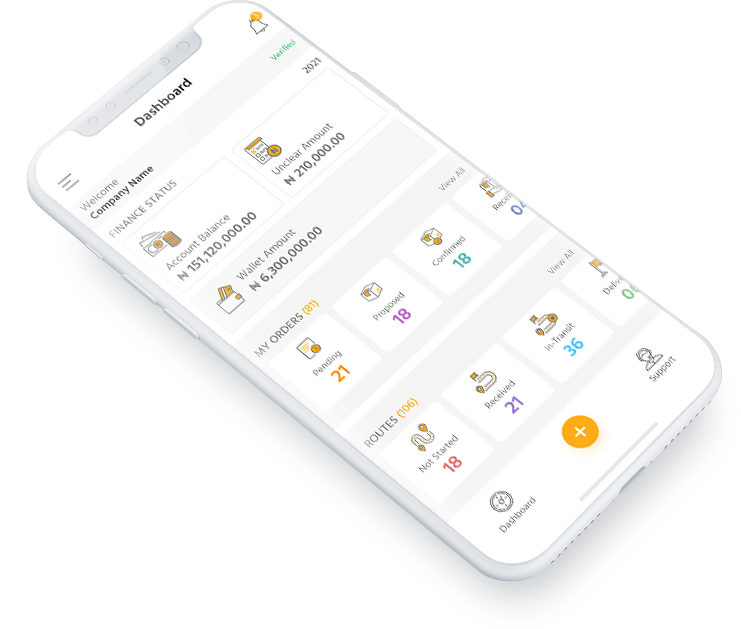 Features
DeliverAny allows you to enjoy a secure, systematised, and reputable logistics solution in and to any part of the world.
Manage your human resources
Create a company profile on DeliverAny, register the details of your drivers, manage their assignment and the resources they are assigned to, and get live updates on the status of their location.
Manage your vehicular assets
Regardless of the location of your vehicles, DeliverAny helps you to manage them by keeping track of their location and status per time. You can track the condition of your vehicles, who is assigned to them, and what they contain at the time of commute.
Keep track of your orders
Worried about missing or mixing up an order because of the volume of your delivery? DeliverAny helps to solve that by keeping a detailed list of all your orders. With our proprietary system, you are sure of accountability every step of the way.
Send invoice
Send an invoice to your clients or vendors using the DeliverAny, saving you from the stress of paper documentation. DeliverAny helps you serve and receive an invoice anywhere, at any time of the day.
Manage order delivery
Manage the delivery of your orders by keeping tabs on your partner delivery locations when you register them with DeliverAny. This feature allows you to manage effective communications with your cargo stops.
Receive and make bids
Use the DeliverAny app to receive and make bids from and to relevant companies that operate along your value chain. Gain a competitive edge by making an informed decision based on the options available.
Make and receive payment
Make and receive payments for your orders through the safe and easy-to-use e-wallet option available on the DeliverAny app. What's more? This option is available to you anytime and from anywhere in the world.

Insure your order
With the DeliverAny app, you get to protect both you and your clients' orders when you insure them against loss. Our carefully selected invested partners can guide you through the most suitable insurance options for all your orders.
Route planning
Save your time and money with DeliverAny's trusted route planning option. With this option, you increase your effectiveness by organising your orders along different routes, helping you to reach your customers fast.
Register and manage your branches & branch admins
As a logistics company, you can manage multiple branches on the DeliverAny app using by registering your preferred branches and Branch Administrators. While only the registered logistics company can accept online orders on behalf of the company, your branch admins manage and assign your company's local operations.

452
Vehicles

21
Routes

185,175
Tonnes Delivered
User can view, download or email the invoice.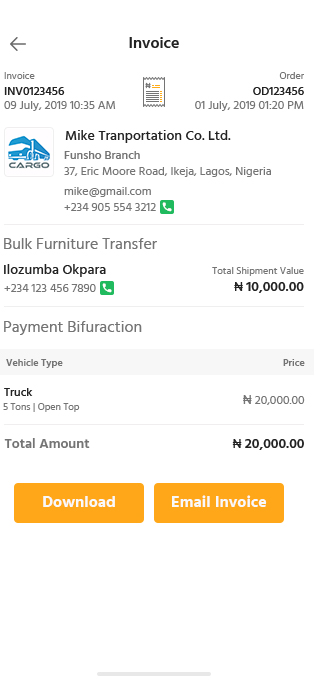 Easy to add the new vehicle and view the list of all vehicles with status of availability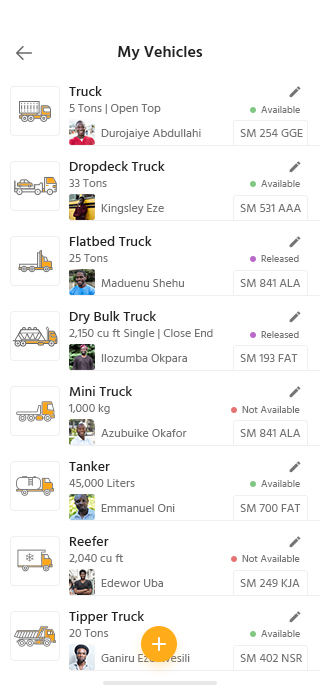 Access all the orders of bid / routes with tracking status like - Confirmed, In Progress, Delivered. Can able to get detail of Invoice from the order list once product get delivered.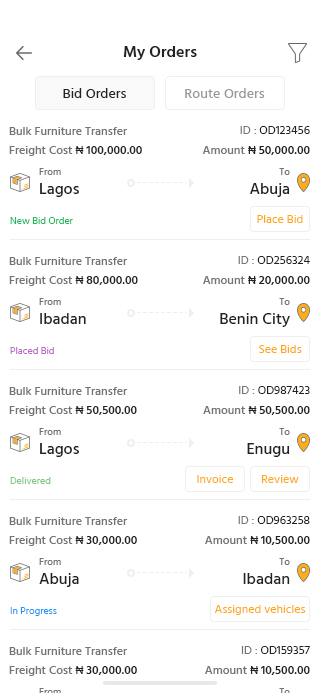 With more custom option easy to get detail availability of drivers, vehicles, routes, branch.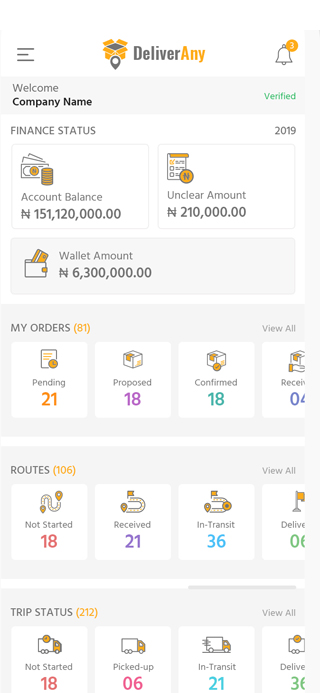 At order placing time, user can chose desired vehicle from different types of vehicles availability.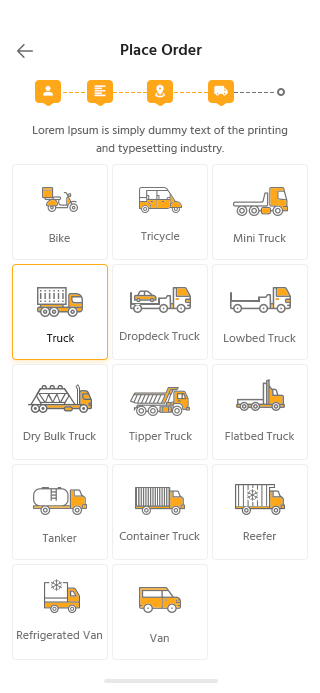 The ease, multi-function, speed, and security of DeliverAny makes it the favoured choice among the thousands of people who continue to rely on it for efficient logistics services.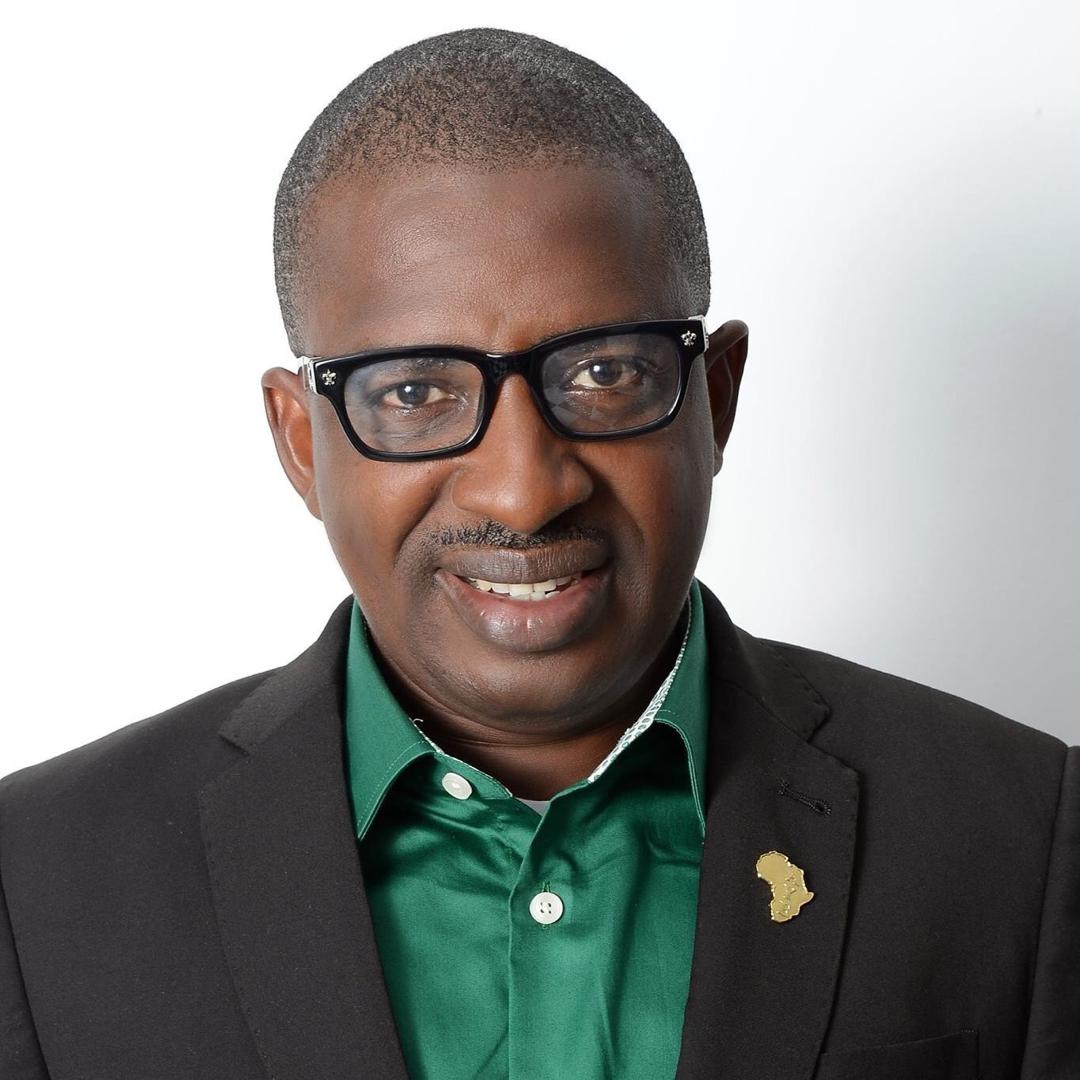 Deliverany is meeting a global need with its disruptive solution. It's unique business model and seamless service is one that puts customers at the centre. This is an amazing solution for the world.
Olubunmi Oluwadare
National Head- Africa's Young Entrepreneurs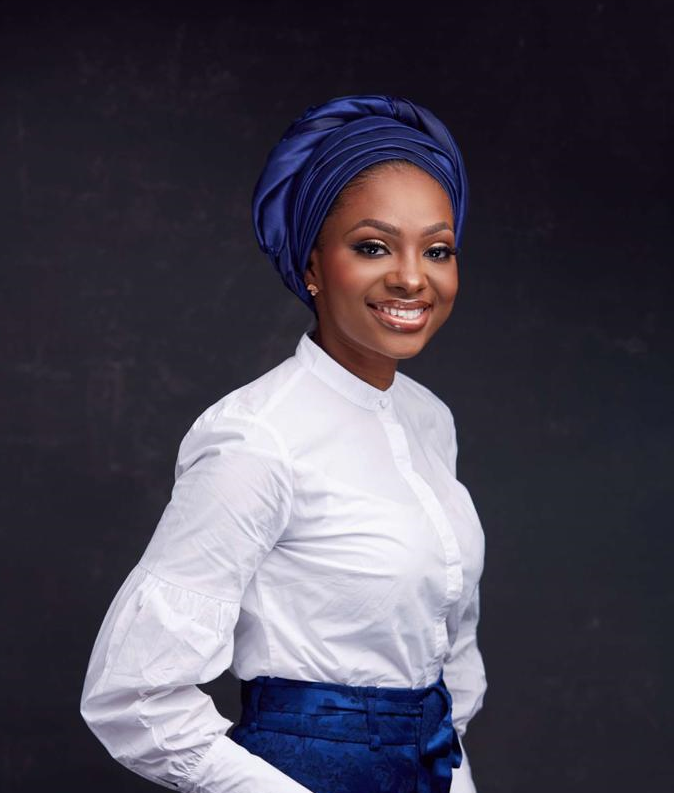 Running a premium accessories brand that caters to customers across the globe means paying extra attention to details. Deliverany always adds incredible value to our organization with its smooth, innovative, secured, and timely logistics solution.
Fatima Babakura
Founder - Timabee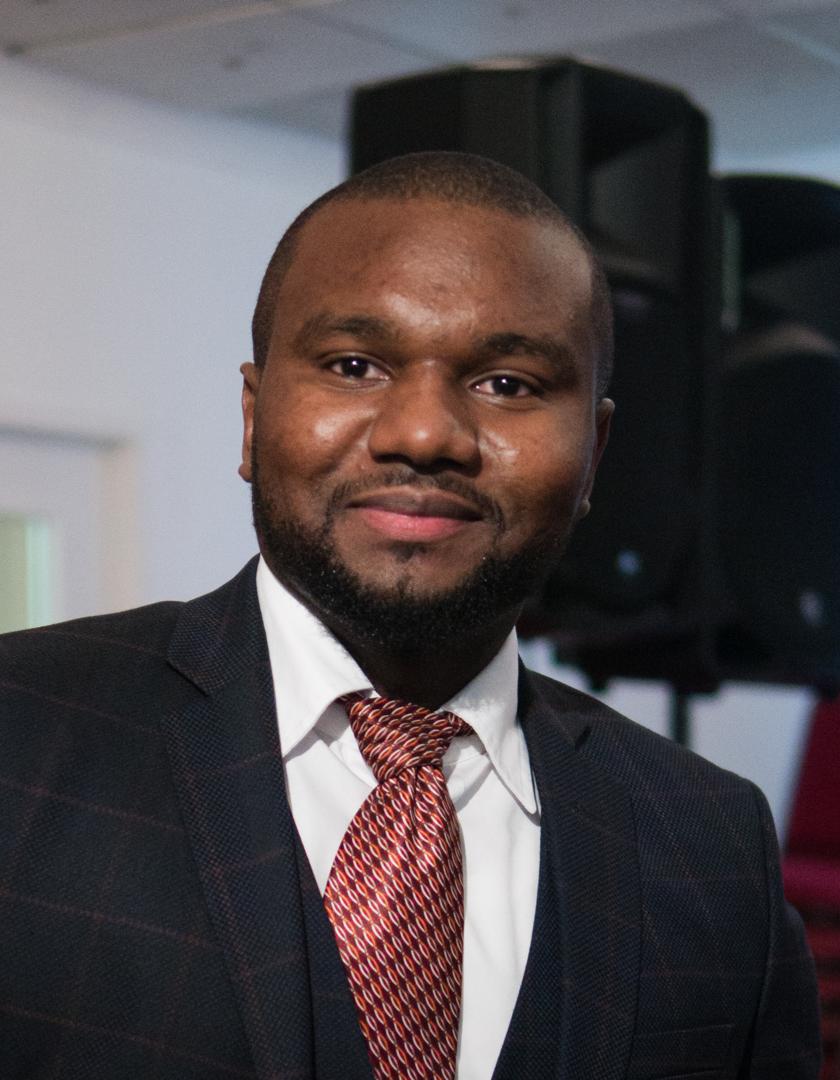 Running a global company with efficient supply chain logistics means using the best service provider in getting goods delivered safely and on time. Deliverany ticks all boxes. I love it.
Nasir H. Dantata
CEO, Go To Africa